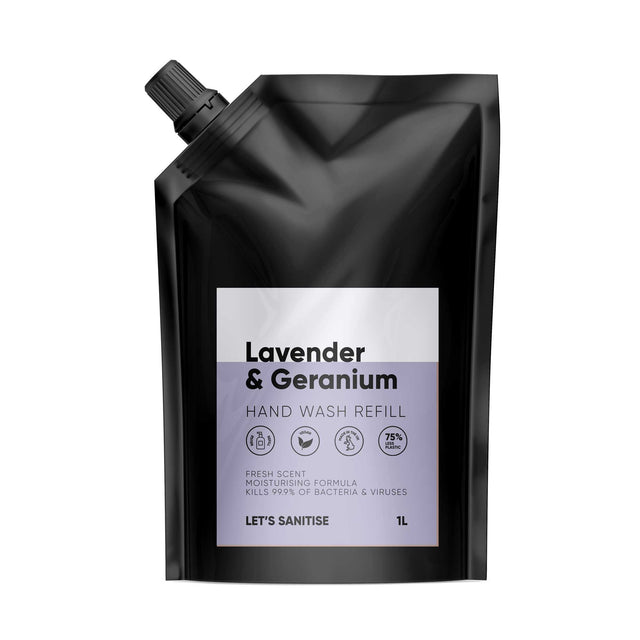 Inhale this calming scent with every pump. Infused with the natural, essential oils of lavender, you can indulge in this invigorating scent as you wash away dirt, grime, and germs. The lavender and geranium infused hand wash has added hydrating and soothing ingredients, so it's gentle on skin too. This refill pouch reduces single-use plastic waste, using 75% less plastic and saving you 25%. 
Save 25%

75% less plastic

Collect 3 pouches and send back to us as part of our recycling scheme with

 

Terracycle or take to your local supermarket.
What you need to know
• Made in the UK
• Dermatologically tested
• pH balanced and hypoallergenic
• 100% natural essential oils
• Contains biodegradable ingredients
• Free from parabens
• Contains moisturising ingredients
• Vegan & cruelty-free
Application
Pump one or two drops into each hand, add water, rub together for 20 seconds, rinse thoroughly, inhale the fresh scent, and kill 99.9% of bacteria and viruses. 
How to return your pouch
Empty your pouch into your Let's Sanitise bottle. Once the pouch Is empty, return to us in your Terracycle returns envelope we sent with your order.
We advise collecting 3 pouches in your returns envelope before sending it back to us to reduce transportation emissions to ensure we are being as environmentally responsible as possible. Once your envelope is ready to send, take to your nearest postbox or Post office, it's that simple!
Once we receive your envelope, your packaging is recycled with our partner Terracycle.
Alternatively, you can take your pouches to your local supermarket to be recycled.
Ingredients
Aqua, Sodium Laureth Sulfate, Sodium Chloride, Lactic Acid, Cocamidopropyl, Betaine, Sodium Hydroxide, Glycerin, and the scent of the choice.
Warning
Do not use on damaged, sensitive or irritated skin. Discontinue use if irritation occurs. Avoid contact with eyes, rinse immediately with clean warm water if this occurs. Adult supervision for child use. Do not eat or drink.
Why we love our product
We love our Hand Wash because it is made using eco friendly manufacturing methods and effective in killing 99.9% of bacteria and virus' at an affordable price. It's made in the UK to reduce carbon emissions and helps the planet with reforestation when you shop.
Ecologi
Every purchase you make will assist in planting a tree to help with reforestation.
1 tree will be planted with Ecologi by their partners 'Eden Reforestation' from every order placed at Let's Sanitise. This is part of our efforts to give back and become climate positive. As a result, this will help support communities and reduce poverty by employing local workers. 
Supporting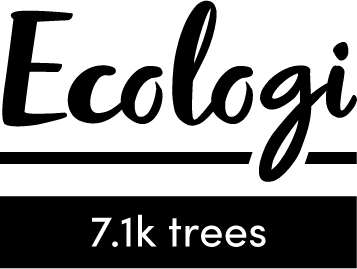 ...planted so far