Let's Sanitise x Ecologi
Stand up for trees while you shop
We are proud to announce as part of our efforts to give back and become climate positive, we have signed up with Ecologi to plant trees for every order placed on the website.
Each month Ecologi plant native and diverse trees in Madagascar, Mozambique or Nicaragua. The planting projects, carried out by their partners Eden Reforestation, help to support communities and reduce poverty by employing local workers.
Reforestation is widely understood as a major natural climate solution and are crucial in preventing ecological collapse. The mangrove trees planted can capture up to four times as much carbon per acre than tropical rainforests.
Over 1.6 billion people rely on forests for shelter, livelihoods, water, food and fuel security. Even by-product rely on forests for everyday items such as medicines, cosmetics and detergents.
Our Impact
Since signing up with Ecologi earlier this month, so far we have planted 854 trees; Mangrove planting in Madagascar, forest restoration in Kenya, planting forest gardens in Uganda as well as reforestation projects in Mozambique.
An area the size of a football pitch is being destroyed every six seconds, resulting in the loss of around 40% of the worlds forests to date. It has never been more urgent to protect and restore forests. With your help, we can help the planet, while protecting the world with our sanitisers.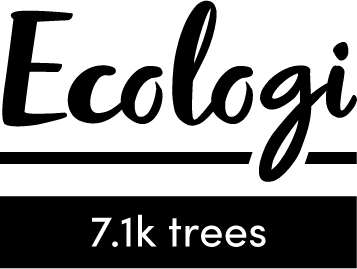 Buy now and see the impact of your purchase immediately.
Here are some of our favourites below…