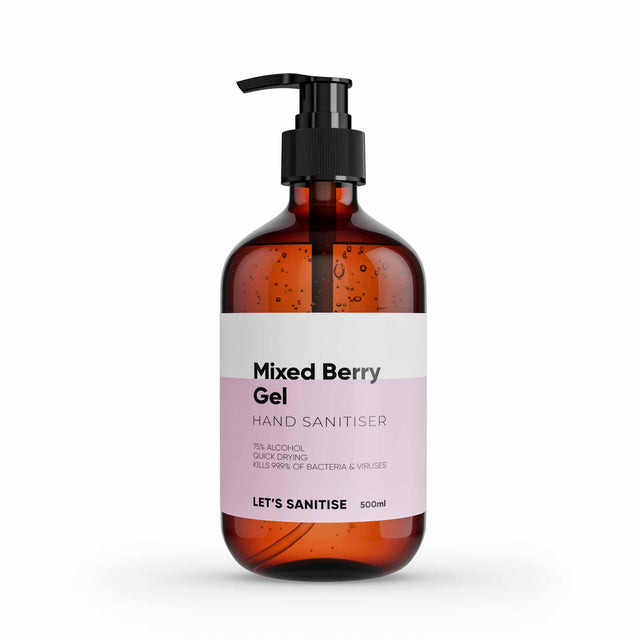 Caribbean berry combined with sweet melon will transport you to sunnier climates. The powerful non-sticky, 500ml anti-bacterial hand gel can be used on hands to keep you feeling safe and protected on the go. It also contains hydrating and soothing ingredients, so it's gentle on skin too.
The exotic twist of tropical berry and sweetened melon with added essential oils creates an irresistible aroma. The blend of fragrances will moisturise your hands, and leave them feeling clean and fresh for the day ahead.
What you need to know
• 75% ethanol based formula
• Made in the UK
• Dermatologically tested
• pH balanced and hypoallergenic
• 100% natural essential oils
• Contains biodegradable ingredients
• Contains moisturising ingredients
• Vegan & cruelty-free
Application
Pump one or two drops times into the palm of your hands, rub together for 20 seconds, inhale the delicious scent, and kill 99.9% of bacteria and viruses.
Ingredients
Ethanol, Ethyl, Alcohol, Xanthan Gum, Glycerol, Isopropyl
Alcohol, Denatonium Benzoate (bitrex), the scent of choice and Aloe Vera.

Delivery and returns
Delivery

Let's Sanitise offers a comprehensive range of reliable and secure delivery options with Royal Mail*

We use a fully tracked service with Royal Mail and you'll receive shipping updates by email. Redelivery options are available. Free Delivery for Orders over £15. This service is only available for 50ml, 60ml and 500ml sanitiser bottles. 
For Sanitiser Stations - We aim to deliver in 3-5 working days, however, the quantity ordered, time of booking and artwork approval may delay the shipping process.

For large orders: We use APC and Yodel tracked service where you'll be sent tracking support direct from the courier. Alternative delivery options available.
Returns
If you're unsatisfied with the item you've received please follow the instructions here to book your free return.
Why we love our product
We love our Hand Sanitiser Gel because it is made using eco friendly manufacturing methods and effective in killing 99.9% of bacteria and virus' at an affordable price. It's made in the UK to reduce carbon emissions and helps the planet with reforestation when you shop.
Ecologi
Every purchase you make will assist in planting a tree to help with reforestation.

1 tree will be planted with Ecologi by their partners 'Eden Reforestation' from every order placed at Let's Sanitise. This is part of our efforts to give back and become climate positive. As a result, this will help support communities and reduce poverty by employing local workers. 
Supporting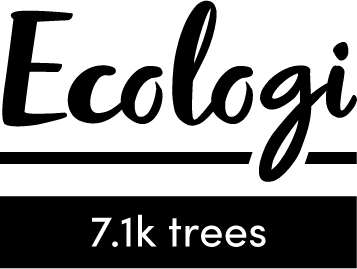 ...planted so far